Skip to Content
Welcome Robert "Robbie" Eddington to the Patriot team!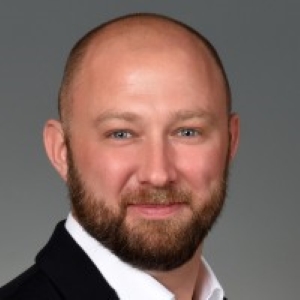 We are excited to announce Robert "Robbie" Eddington has joined Patriot as Regional Business Development for Kentucky and Southern Indiana Region.
Robbie brings with him a wealth of experience, having spent two decades in the industrial construction industry. He has climbed the ranks from an on-site Foreman to becoming the Director of Operations, gaining invaluable hands-on experience along the way.  In addition to his construction experience, Robbie spent over thirteen years working for a large specialty contractor and subsequently led a craft staffing business where he was an integral part of the company's leadership team.
One of Robbie's proudest work achievements to date has been his role in building a brand-new business.  He successfully grew this venture from the ground up, achieving $12 million in revenue over five years.  This business is in Louisville, Kentucky, and further demonstrates Robbie's commitment to the growth and development of this region.
"Robbie has hit the ground running in the greater Louisville, Kentucky area.  We are excited to have Robbie as an instrumental part of our team, leading the charge to grow Patriot's client base across Kentucky and Southern Indiana regions," said Doug Zabonick, Patriot's President.
Not only has he grown from success and failure alike, but he also knows the importance of collective team success, open communication, nurturing trust, and alignment.  Beyond his professional endeavors, Robbie places a strong emphasis on faith and family. He is a devoted husband and father of three daughters.
Reduce Costs, Decrease Risks, and Improve Outcomes