Skip to Content
Patriot Welcomes New Director of Human Resources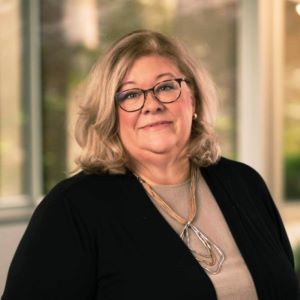 Congratulations to Kara Hensley, SHRM, SHRM-SCP, on joining Patriot's team as Director of Human Resources! She will be leading the HR team with emphasis on recruiting and development for the Indiana, Kentucky, and Ohio markets and beyond.
Kara has demonstrated success of strategic, innovative, and value-added human resources, operations and brand initiatives impacting corporate growth and outcomes in the architectural and engineering services community. With an operational lens and creative passion for culture development and employee recruitment and retention, she works hard to balance the needs of employees at all levels with the mission and goals of the organization. She is a servant leader and trusted advisor that drives culture through connectivity, creative solutions that increase engagement and business continuity.
Kara's extensive experience in various human resources and brand leadership roles with companies such as Cripe, Keramida Environmental, Thompson Consumer Electronics and Allison Transmission/General Motors showcase her versatility and ability to adapt to different businesses. She holds a Bachelor of Arts in Economics, Cum Laude, from DePauw University and is a Senior Professional of Human Resources (SPHR) and a SHRM-Senior Certified Professional (SHRM -SCP).  Kara is active in the Indianapolis nonprofit community serving on various boards that focus on children and education.
Reduce Costs, Decrease Risks, and Improve Outcomes