Skip to Content
Safety Services & Training
Ensuring a "Safety-First Mindset" on Your Jobsite & Ours
Every day, Patriot is committed to ensuring the safety of our workplace environment – whether that is on the job site, within our offices, or throughout the communities, we are privileged to serve.
Patriot believes in a "Safety-First Mindset": ensuring that every employee is equipped with:
Properly safety protection to keep employees safe while working.
Knowledge of how to properly wear or use safety items correctly.
Safety gear that is properly maintained.
Training to keep up to date on current standards and the latest developing trends.
Knowledge to make effective choices for themselves, and ensuring a safe environment for those around them.

At Patriot, safety is our responsibility and our commitment to ensuring our employees return home to their families at the end of their workday.
Patriot – Where commitment to safety and service go hand in hand.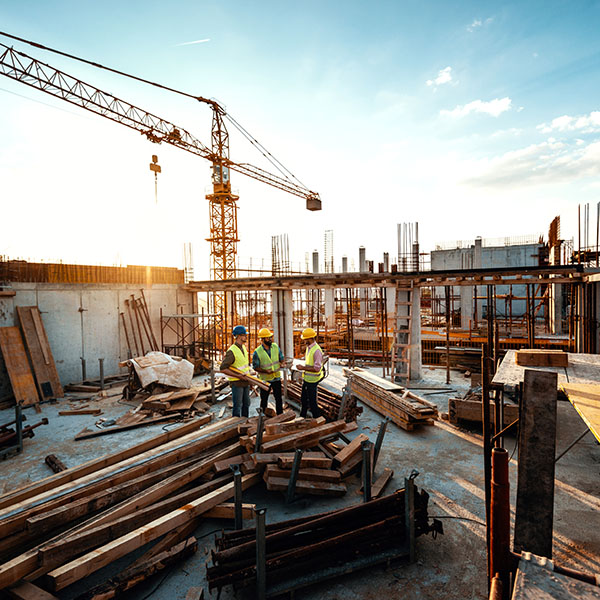 Our Commitment to Our Construction Community
Maintaining a safe and productive work environment is crucial to running any business. In the construction industry, this is critical to ensuring the health and safety of everyone on the job site. This is why at Patriot, safety is not only our duty but our commitment and passion. Patriot's safety services cover a broad range of essential safety services and training programs to ensure our client's worksite and operations perform at their best while minimizing health and safety risks to their employees and our own. Every professional deserves to work in an environment that prioritizes their well-being while working.
Patriot – Commitment to the safety and well-being of everyone in our construction community.
Our Health & Safety Training Courses
OSHA 10-Hour Construction
OSHA 30-Hour Construction
Aerial Work Platforms
Silica Safety
Bloodborne Pathogens
Confined Space Awareness and Competent Person
Fall Protection
First Aid/CPR
Excavation & Trenching
Forklift Operator (Power Industrial Trucks)
Hand and Power Tool Safety
Hazard Communication
Scaffold Training
Machine Safeguarding
Radiation Safety Training
Personal Protection PPE
Site Safety Staffing
OSHA Recordkeeping
Safety Program Management
Corporate Health and Safety Programs
Employee Safety Handbooks
Project Specific Safety Plans
Policy Writing
Partnering With You to Put "Safety-First"
Through Patriot's Safety Services and Trainings, our knowledgeable Safety staff will partner with you to help train your staff on safety issues and procedures, and inform workplace safety, on and off the job site. Patriot's vast Health & Safety offerings provide the peace of mind to ensure your employees know safety practices, and are aware of correct workplace/construction site safety procedures to ensure a safe work environment for all. With Patriot on your team, you can ensure safety is first on our minds, and on our job site.
Our Mission is Your Business: Helping to ensure a safe work environment every project, every time.
Reduce Costs, Decrease Risks, and Improve Outcomes