Skip to Content
Bringing the Solutions & Expertise You Can Count On
Patriot was formed in 1995 to specifically address the engineering and environmental needs of the development and redevelopment community. Patriot focuses its business across three main service areas: environmental consulting, geotechnical engineering, and construction materials testing. We believe that our multi-disciplinary approach to environmental and geotechnical challenges makes Patriot uniquely qualified to contribute to the success of our projects. Headquartered in Indianapolis, IN, Patriot Engineering and Environmental, Inc. employs a team of 125+ employees across nine offices located in Indiana, Ohio, and Kentucky. All nine offices provide an array of environmental and engineering staff to serve or manage projects. We also maintain certified testing laboratories in our offices and five soil drilling rigs and staff. Clients can trust us to provide various engineering and consulting solutions.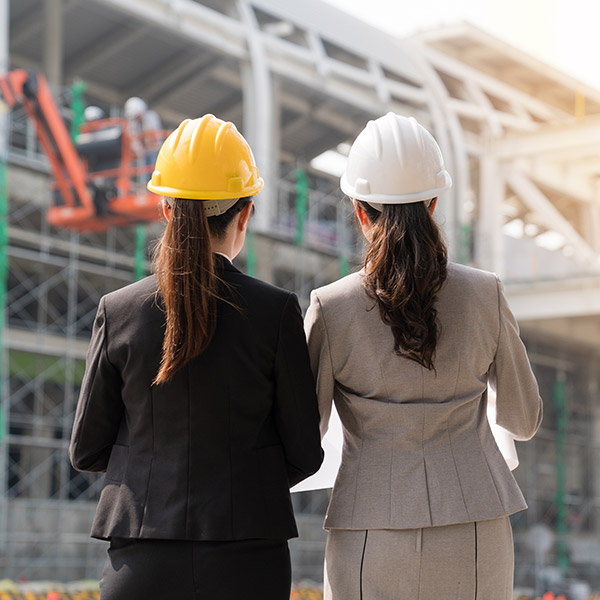 Delivering Outstanding Engineering and Consulting Services
Patriot's strength is our collective team of highly experienced professionals. From our leadership team to our engineers and staff members, we hold decades of experience to bring you the solutions and expertise that set Patriot apart. Staff members work continually to remain at the forefront of technology and up to date on the latest industry knowledge and standards. We participate in ongoing training and certifications through various trade organizations to learn and support our industry.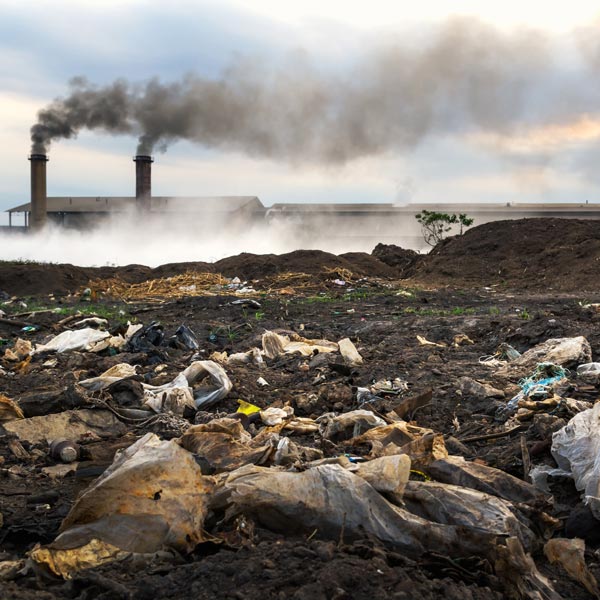 Environmental Consulting
Our Environmental Consulting team of multi-disciplined professionals includes geologists, environmental scientists, health and safety specialists, regulatory affairs specialists, geotechnical engineers, and civil engineers.
Patriot's Environmental Consulting division works with you to assess and mitigate potential environmental, health, and safety issues before they become a crisis. Patriot offers a full range of environmental consulting services that include:
Site Investigation and Remediation
Environmental Compliance
Safety Training and Services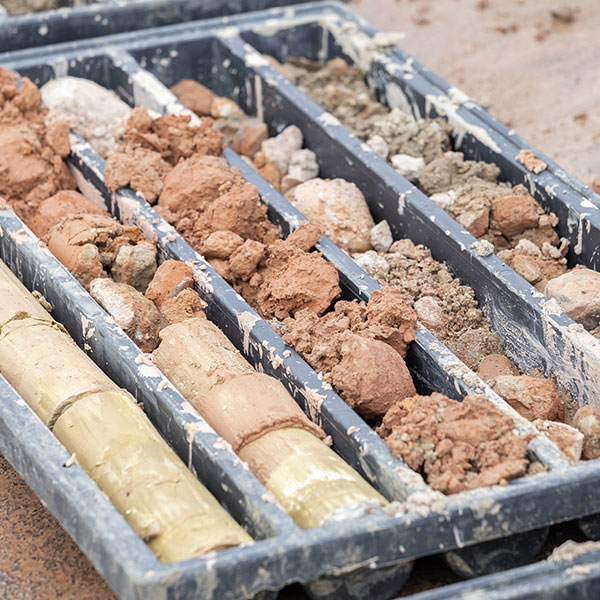 Geotechnical Engineering
Patriot's Geotechnical team will work with you to clearly understand a proposed site's subsurface conditions to properly support your structure and identify soil conditions that may cause potential structural problems. We work as an important member of your project planning, design, and construction team and apply our technical knowledge, professional experience, and engineering judgment to avoid wasteful over-design or poor performance of foundations or earth-bearing structures. This is the Patriot advantage – delivering knowledge and experience you can count on, project after project. Patriot's Geotechnical Services can be divided into these categories:
Feasibility & Planning
Design Development
Construction & Quality Control Services
Post-Construction Services
Permitting, Evaluation & Design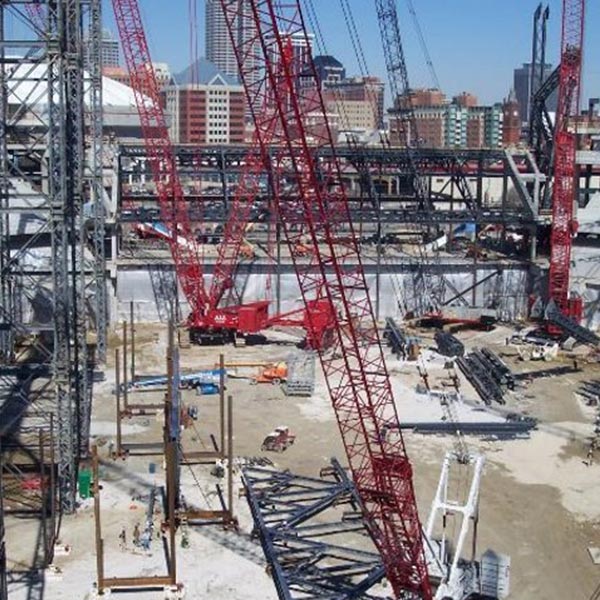 Construction Materials Testing
Patriot's Construction Materials Testing team is with you during every stage of the construction process. Owners and project participants need accurate and timely testing and inspection of construction materials and techniques. Our highly-experienced CME team works to deliver peace of mind through the systematic testing of construction materials to ensure the materials being used are of the quality and standards specified and meet the performance standards required on the job. Patriot's Construction Materials Testing services can be divided into the following categories:
Pre-Construction Services
Construction & Fabrication
Post-Construction Services
Special Inspections
Additional Quality Services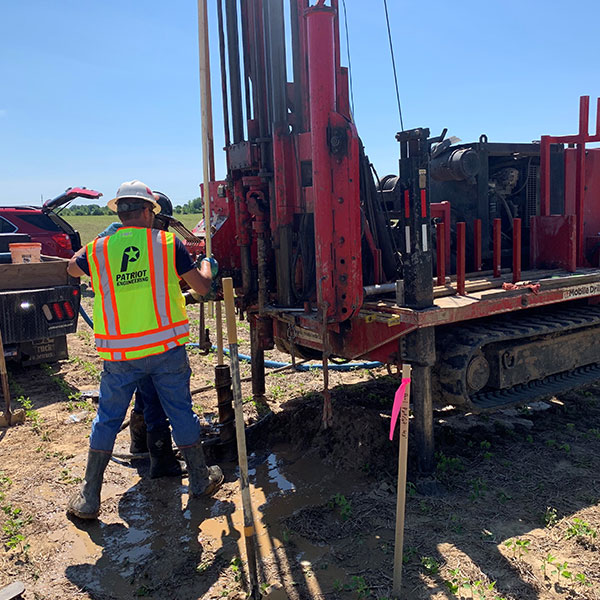 Drilling Services
Patriot's drilling team consists of highly skilled professionals with over 75 years of combined drilling experience. Skilled at US Military Installations, US EPA sites, refineries, LUST, RCRA, CERCLA, and TSCA sites, Patriot stands ready to support your geotechnical and environmental drilling needs. Patriot's all-terrain rigs include; Mobile B-45, CME 750X, two (2) Mobile B-57s, CME550X, Geoprobe 7822DT, and road coring rig Simpco 255 PTC. This investment in equipment allows our drilling staff the flexibility to respond to our client's needs and schedules, and the versatility to take advantage of site and weather conditions across our multi-state operation. Patriot assesses current site conditions to bring the equipment suitable for maximum site access. Patriot's geoprobe, for example, has smaller dimensions and can access more low-clearance and restrictive areas, such as interior courtyards and building interiors.
Patriot Drilling – Prepared and ready for your project drilling needs.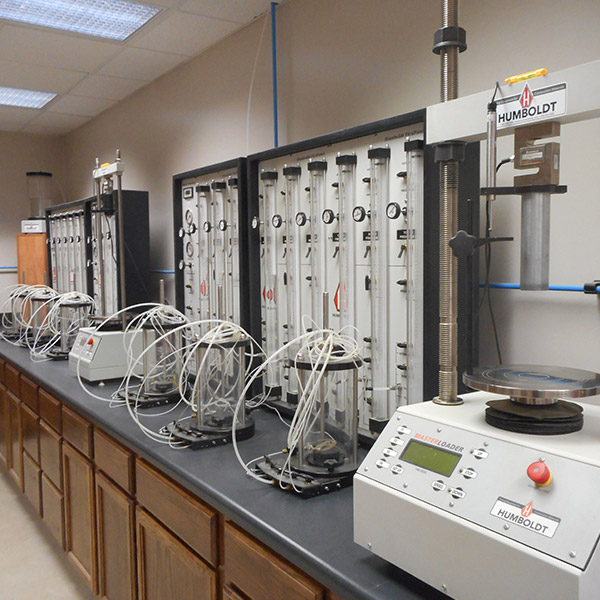 Patriot's Soils & Concrete Laboratories
Patriot's Soils & Concrete Laboratories are located throughout our nine offices and are a distinguished component of service to our clients, providing them with unique testing and assessment benefits. Patriot's Indianapolis soils laboratory is accredited by AASHTO re:source and participates annually in the AASHTO re:source proficiency sample program. This voluntary program evaluates and certifies our instrumentation and operators under actual testing conditions and confirms the quality of test results to reduce the risk of disputes due to testing errors. Additionally, Patriot's laboratory is validated by the US Army Corps of Engineers.
Patriot – Where Safety and Service are #1
At Patriot, safety is our business. Throughout our offices, travel to and from the job site, to our work in the field – safety remains our #1 focus. Patriot is committed to ensuring our team members work in a safe environment and return home safely to their families every night. Please see Patriot's safety services for a listing of our current training offerings.
Reduce Costs, Decrease Risks, and Improve Outcomes