Skip to Content
Patriot Announces Appointment of New Branch Manager for Louisville, KY Office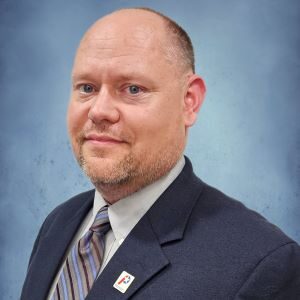 Patriot is pleased to announce the appointment of Mr. Jason Thompson, P.E. as the new Branch Manager for our Louisville, KY office. With a proven track record of success and a wealth of industry experience, Jason is poised to lead the Louisville branch to new heights.
In his new role, Jason will be responsible for overseeing and optimizing our Louisville operations, implementing strategic initiatives, and fostering a culture of collaboration and innovation.
"We are thrilled to welcome Jason to our team," said Douglas Zabonick, Patriot's President. "His extensive background in each of our service areas (geotechnical engineering, environmental consultation and construction materials testing), and his visionary leadership style makes him the ideal candidate to take charge of our Louisville office. We believe his strategic thinking, passion for innovation, and ability to motivate teams will be instrumental in driving our continued success."
Jason is a registered Professional Engineer (P.E.) with over 19 years of experience in the engineering field.  He attended the University of Louisville, where he obtained a master's degree in civil engineering and has since served as a senior level geotechnical engineer, leading a multitude of engineering, design and construction projects across the United States.  Most recently, Jason worked in the electric power generation industry, managing large-scale capital projects and is excited to return to his roots in consulting engineering.
"I am honored to join the talented team at Patriot," said Jason. "I look forward to working collaboratively with the exceptional professionals in the Louisville office and across Patriot to enhance our capabilities, drive innovation, and deliver superior value to our clients and stakeholders. Together, we will build upon Patriot's legacy of success and position ourselves for sustained growth in our industry."
Patriot is confident that under the leadership of Jason, our Louisville operations will continue to excel in delivering high-quality services and exceeding client expectations. This appointment reflects Patriot's commitment to attracting top talent and empowering leaders who can navigate challenges and seize opportunities in today's rapidly evolving business landscape.
Reduce Costs, Decrease Risks, and Improve Outcomes