Skip to Content
Proctor & Gamble Mason Business Center Expansion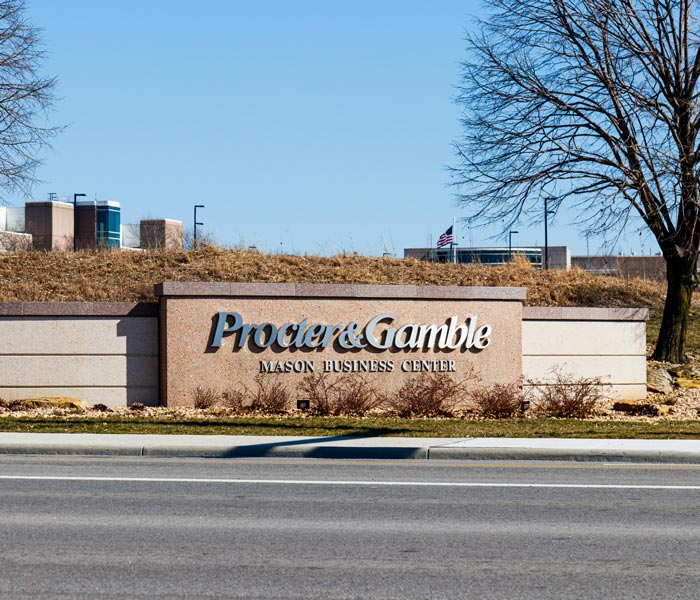 Mason, Ohio
In 2010, Proctor & Gamble (P&G) undertook an expansion of their Mason Business Center. The expansion added three new buildings totaling 500,000 sq. ft., bringing the facility's total size to 1.65 million sq. ft. Due to P&G's high-quality standards and FDA regulatory requirements, a third-party quality assurance presence was extremely important for the success of the project.
Patriot Performed All Mechanical, Plumbing, Structural, & Systems Inspections
Structural steel inspections
Mechanical piping weld inspections
Orbital stainless steel weld inspections
Hydrostatic testing
Pneumatic testing
Vacuum testing
HVAC leak testing
Fire protection system testing and inspection
3rd Party Vendor Inspections
Shop Surveillance
Welder Qualification and Procedure Review
Material Handling Enforcement
Turnover Package Review and Consultation
Research & Design Work
The research and design work to be conducted in the new buildings required thorough oversite and inspection of all construction activities. Patriot provided 100% of the required inspections of all orbital stainless steel welds for pure water and surfactant systems in accordance with ASME BPE code. Patriot provided welder qualification and procedure review for all necessary contractors to confirm adherence to P&G requirements. We also conducted in-state and out-of-state shop surveillance as a P&G representative and oversaw contractor turnover package review and consultation and material handling enforcement. The Mason Business Center now includes laboratories, pilot plants, space to conduct consumer focus groups regarding new products, and additional office spaces.
Reduce Costs, Decrease Risks, and Improve Outcomes