Skip to Content
Indianapolis, Indiana
Construction began on this project in October 2005 and was completed in August 2008. This project consisted of the construction of a cast-in-place concrete frame to support the pre-cast concrete seating areas and the retractable structural steel roof system. Our services on this project included concrete testing and temperature monitoring, reinforcing steel observations, masonry, fireproofing, and roofing and metal stud observations. Patriot was also responsible for structural steel shop inspections throughout the United States.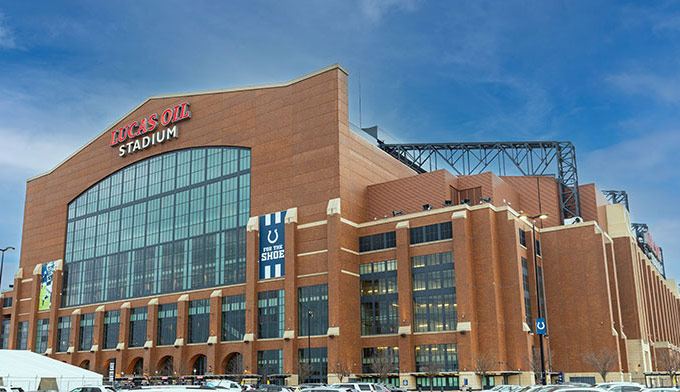 Patriot's Responsibilities Included:
Due to the size and complexity of this project, Patriot developed a Quality Assurance Project Plan (QAPP). This QAPP addressed the quality assurance on this project and included a construction deficiency log which was utilized at the weekly quality meeting to resolve site challenges quickly. This eliminated or substantially reduced delays to the project.
One challenge that the project faced with the design was the tight positioning of the reinforcing steel. Patriot worked very closely with the structural engineer on this project. With this close interaction between Patriot, the structural engineer and the iron workers, all concerns with reinforcing steel placement were immediately addressed and any modifications, if necessary, were made.
Reduce Costs, Decrease Risks, and Improve Outcomes