Skip to Content
Tri County Petroleum Site Remediation
Crawfordsville, IN
The former Tri-County Petroleum Site had been used as a bulk petroleum distribution facility with up to 10 petroleum aboveground storage tanks (AST). The ASTs were removed when the facility closed. The City of Crawfordsville wanted to acquire the property and use it as a trailhead for a rails-to-trails project. The City sought environmental closure of the site through the Indiana Brownfields Program.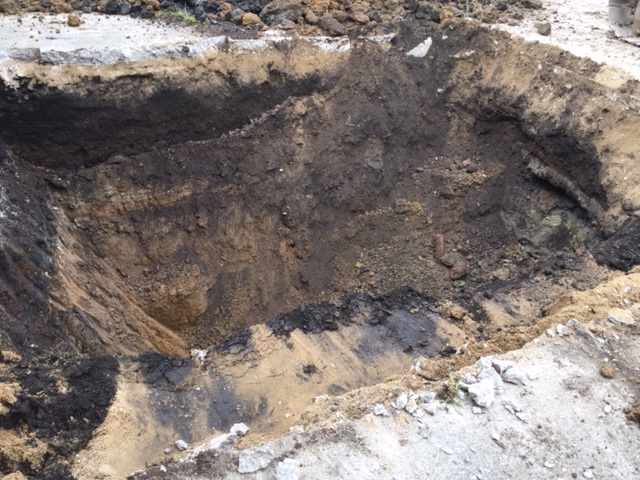 Patriot's Responsibilities Included:
Patriot was retained to complete the environmental characterization and remediation of the property under the Indiana Brownfields Program. The project included federal documentation requirements including Analysis of Brownfields Cleanup Alternatives (ABCA), Community Relations Plan (CRP), conformity to Davis-Bacon Act, and utilization/documentation of MBE/WBE subcontractors.
Patriot conducted a thorough site investigation to characterize the nature and extent of subsurface contamination. The investigation included soil and groundwater sampling and analysis, along with a geophysical survey to identify any subsurface anomalies such as tanks or other buried materials. Patriot used the investigation findings to develop remediation plan for the site.
Remediation & Post-Remediation
Patriot was further retained to complete the remediation. A total of 2,300 tons of impacted material was excavated from the former containment dike and loading areas. A bioremediation-enhancing product was then applied directly to the groundwater prior to backfilling the area with clean stone to-grade.
Following remediation activities, Patriot installed a monitoring well network at the site and in downgradient off-site location. Quarterly groundwater sampling and analysis was conducted to track contaminant concentrations and groundwater plume trends. Subsequential monitoring and trends showed a significant reduction in onsite contaminant concentrations (many areas completely clean) and reductions in offsite downgradient concentrations.
Reduce Costs, Decrease Risks, and Improve Outcomes