Skip to Content
Continental Greenfield Tire Plant
Bolton, Mississippi
In 2017, Continental broke ground on its more than 900-acre, central Mississippi plant; planning to become the global company's flagship plant in the U.S. In 2019, Continental opened its Bolton, Mississippi plant. The Bolton plant produces 750,000 truck tires annually for over-road trucks, buses and large transport vehicles. During the design phase for the new facility, the owner and design team selected Patriot as the geotechnical and construction materials engineering firm for the project.
Patriot's geotechnical services included engineering for approximately 600 acres of soil, cut and fill to level out the project site and the installation of over 3,000 auger cast piles.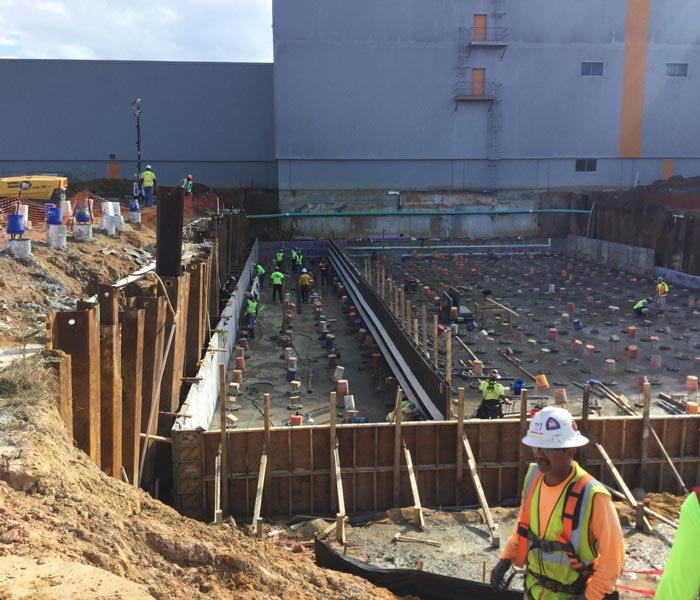 Construction Materials Services Included:
Nuclear field densities on the 600 acres of cut and fill soils
Grout testing and verification of the 3,000+ auger cast piles
Concrete testing on pile caps, grade beams, and foundations
Over 1 million square feet of slab on grade and slab on metal deck
Structural steel weld
Fit-up and bolting connection inspections on all steel, metal decks, and metal roof decks
Roofing placement observations
Making, compressive strength testing, and reporting of over 6,000 concrete cylinders and grout cubes
Fireproof testing and inspections on spray applied fireproofing
Some Unique Aspects of This Project Included
Placement of roller compacted concrete for all roads and parking areas, envelope and air barrier testing on the exterior of the building, fire stop destructive, and non-destructive testing to assure compliance with the UL codes.
Patriot has a strong relationship with Continental and has also performed similar work for the Sumter, South Carolina plant.
Reduce Costs, Decrease Risks, and Improve Outcomes