Skip to Content
IU Health Regional Academic Health Center (RAHC)
Bloomington, IN
This project consisted of IU Health Bloomington Hospital Regional Academic Health Campus – 620,000-square-foot on 75 acres. The IU Health Bloomington Regional Academic Health Center project on the northeast corner of IU's campus will consist of four facilities: an Integrated Care Center, Specialty & Cancer Care Center, Central Utility Plant and an Academic Building for use by the IU School of Medicine. A state-of-the-art health care simulation center used to train students and clinicians on new patient care techniques will be shared by IU Health and IU. It will also include the new 115,000-square-foot IU Academic Health Sciences Building, which will consolidate most of the academic health science programs on the IU Bloomington campus, including those in medicine, nursing, social work, and speech and hearing. It will also include a new program in dentistry. Patriot provided each of our three services lines in the engineering disciplines for environmental, geotechnical, and construction materials engineering and testing (CME). Further we are the geotechnical engineer of record.
Several services were provided which are confidential to the owner and we are only mentioning that we provided several, very specific subsets of the environmental discipline and that such services were significant in the preconstruction moment of the project. Further, as the geotechnical engineer of record, several phases were utilized to understand the site characteristics of the site where our recommendations saved time and money. Our engineer provided Spectral Analysis of Surface Waves for Wilhelm Construction (on Behalf of HOK). We measured onsite shear wave velocity profiles with data that confirmed the feasibility of seismic site Class "A". This study provided an anticipated value engineering of $10 Million in Construction costs because of the site class. Further we provided confirmation drilling with probing of pilot holes during a preconstruction phase of the project to further delineate the bedrock conditions. (This is a technique that Patriot developed over a two decades ago for bedrock support and debris management of many of the IU campus projects). Our geotech engineer further designed the pavements and roadways in support of the facility.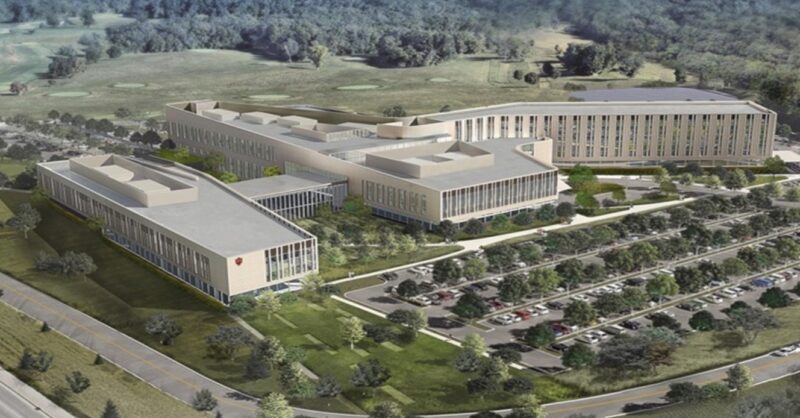 Construction Materials Testing & Inspection
Substructure karst/clay seems and weathered rock fraction of the proposed bearing support elevation with construction pilot hole program "rock scratching"
shot rock monitoring and observations
drilled pier observations with weathered rock management and pilot hole testing program
soil/aggregate laboratory testing
soil/aggregate nuclear density testing
shallow foundation
reinforcement steel observations
concrete maturity and relative humidity testing
plastic and hardened concrete testing
floor flatness/levelness evaluation
Other Observations Included
Masonry special inspections with mortar and grout testing and structural steel special inspections with bolted and welded connections. We provide asphalt monitoring and testing along with Portland Cement Concrete Paving and asphaltic pavement monitoring and testing. Special Inspections were performed in the areas of Earthwork, Foundations (Footings and Drilled Shafts), Reinforced Concrete, Flatness/Levelness, Masonry, and Steel. We also provided special testing such as ground penetrating radar for penetrations, Windsor Probe which is a hardened in-place concrete strength testing, maturity meter testing to determine the concrete maturity and concrete temperature over time, Relative Humidity (Rh) Testing for floor coving decision making, and Floor Surface Slip Testing, well for measuring the slipperiness of floor treads on stairs.
Reduce Costs, Decrease Risks, and Improve Outcomes