Skip to Content
Human Resources Center of Excellence
Fort Knox, Kentucky
The U.S. Army's Human Resources Center of Excellence at Fort Knox, Kentucky, was the largest construction project ever undertaken at the renowned military base. The three-story complex has over 1 million square feet of space throughout six wings. The new facility was needed in order to bring together three commands relocated from other bases as part of the Base Realignment and Closure program.
The U.S. Army Corps of Engineers (USACE) managed the construction of the facility. In order to meet its sustainability goals, the USACE required the new complex to achieve a LEED Silver sustainable design certification.
Patriot was part of the design-build team for the project. Patriot provided geotechnical engineering services during the pre-construction and design phase, and construction materials testing and engineering services throughout the construction phase.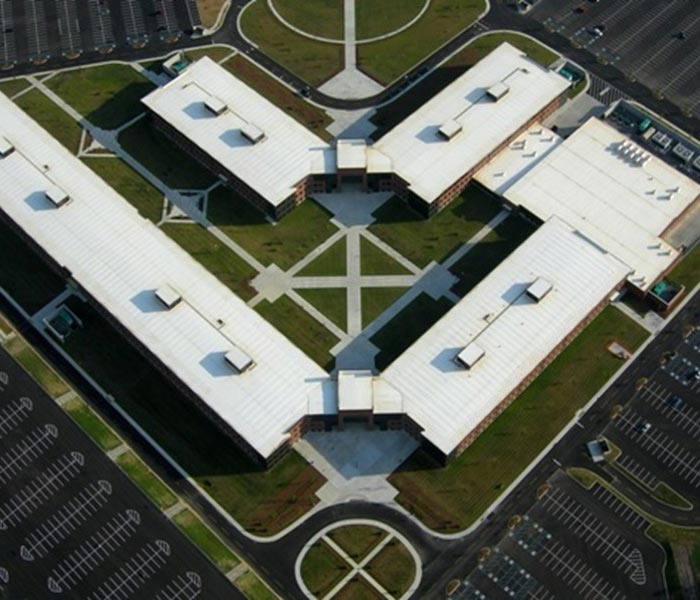 Geotechnical Engineering
Patriot conducted a geotechnical engineering investigation of the subsurface conditions at the project site. Patriot used the findings of the investigation to provide engineering recommendations to aid in the design and construction of the facility, such as:
Seismic considerations
Foundation design recommendations
Pavement design recommendations
Considerations for potential construction challenges due to soil and groundwater conditions
Construction Materials Testing & Engineering
Patriot provided ongoing construction materials testing and engineering services (CME) throughout the construction phase of project. All CME tasks conformed to the rigorous specifications of the USACE.
The testing and monitoring conducted included:
Soil compaction testing
Footing inspection
Concrete inspection
Resteel inspections
Structural steel inspection
SFRM asphalt inspection
Other non-destructive testing
The U.S. Army now enjoys its new LEED-certified Human Resources Command facility as it distributes paychecks to all Army personnel, the Army Accessions Command, and the Army Cadet Command. Patriot is proud to have participated in this collaborative project on behalf of the U.S. Army.
Reduce Costs, Decrease Risks, and Improve Outcomes